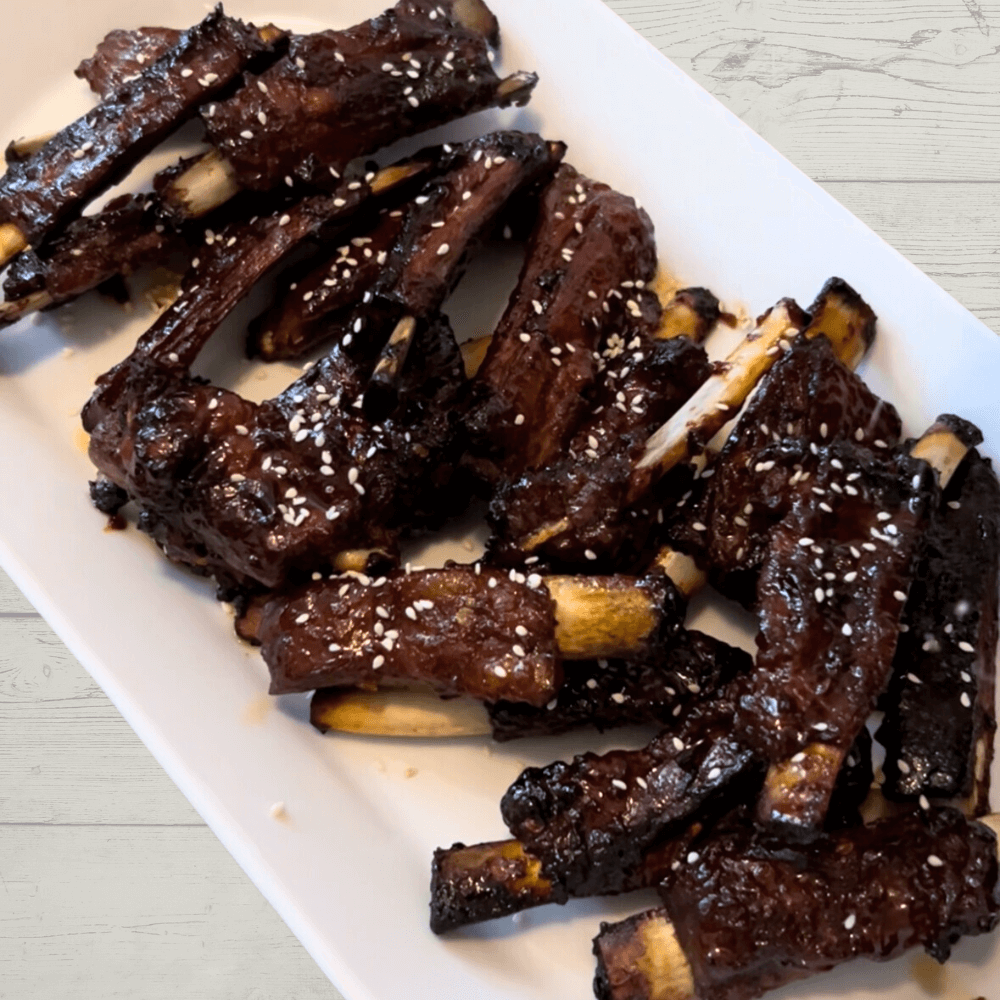 A standout finger-licking appetizer, these rich lamb riblets are a little bit sweet and a little bit spicy, with plenty of umami. They're quickly smothered, slowly roasted and finally toasted until they're caramelized and sticky. What else could you want from a good rib?
Ingredients:
2 pounds Flannery lamb riblets, cut
1 Tbsp honey
4 Tbsp soy sauce
3 garlic cloves, crushed
2 Tbsp chili paste
2 Tbsp brown sugar
2 Tbsp rice vinegar
Freshly ground black pepper
Toasted sesame seeds for garnish (optional)
Instructions:
Preheat an oven to 350 degrees, and line a baking sheet with parchment paper. Allow ribs to sit at room tempter for 30 minutes.
In a small bowl, whisk together honey, soy sauce, garlic, chili paste, brown sugar, pepper, and rice vinegar. Spoon half of the mixture onto the lamb riblets, making sure to coat them evenly.
Place the coated riblets on the prepared sheet pan and bake for 30 minutes. Remove from the oven, flip them over, and spoon the remaining sauce over the riblets. Return to the oven to bake for another 30 minutes.
Flip riblets one last time, then increase the oven temperature to 425 degrees and bake until caramelized, an additional 10-15 minutes. (This will give them delicious, crispy texture and a rich, caramelized flavor).
Remove them from the oven and garnish with sesame seeds, if desired. Serve hot. Enjoy!