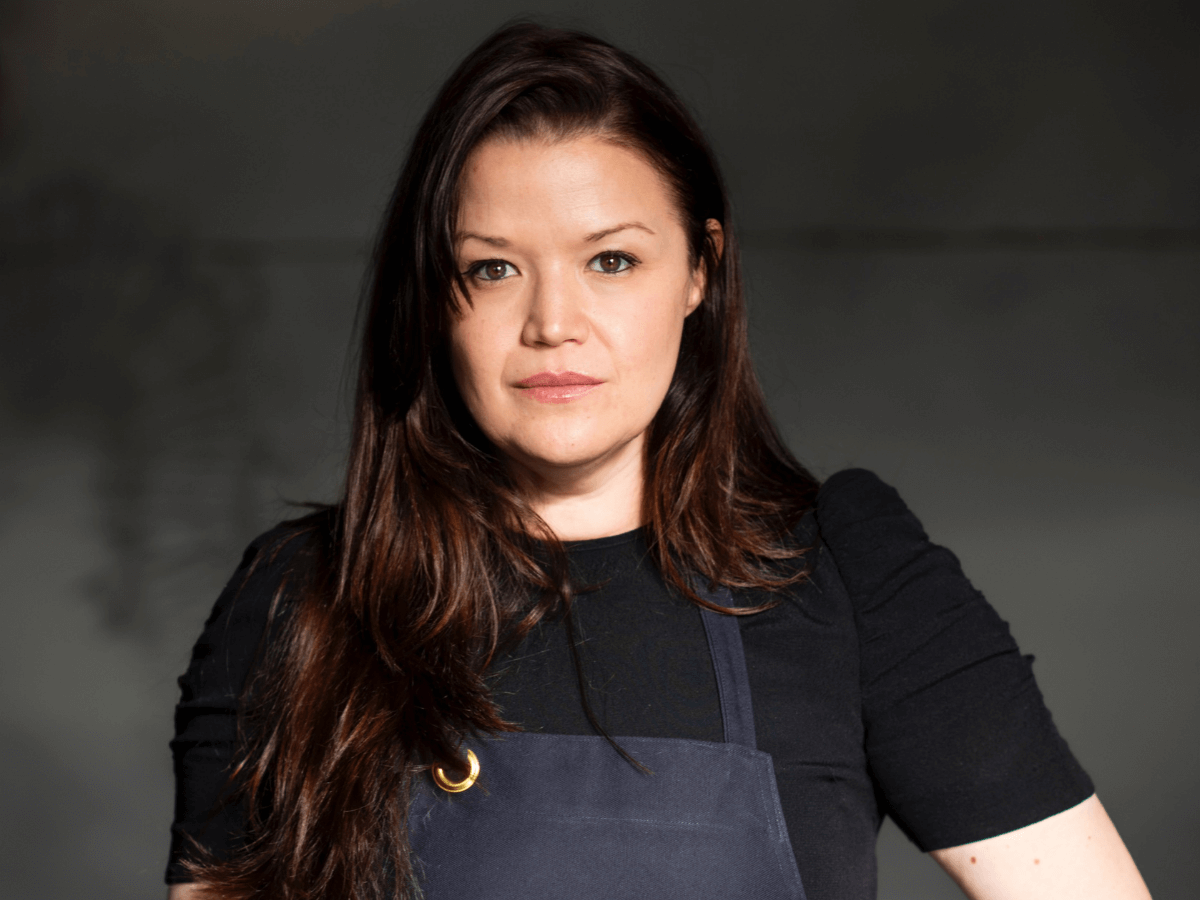 Kim Alter grew up in Laguna Beach but has become synonymous with Northern California's culinary scene. Her illustrious career began at California Culinary Academy and led to stops at top restaurants like Acquerello (with Suzette Gresham), Manresa (with David Kinch), and Ubuntu (with Jeremy Fox). She was also chef at Haven and Plum in Oakland with DPG (fka Daniel Patterson Group). 
In 2016, Alter opened Nightbird and the adjoining Linden Room in San Francisco's Hayes Valley. Nightbird offers a seasonal tasting menu that "celebrates the best of California's diverse cultures and natural landscape." She also earned Semifinalist slots for two James Beard Awards: 2018 Best Chef: West and 2020 Best Chef: California. 
At Nightbird, Alter always finishes her tasting menu with beef. Flannery's filet is a menu staple. Her dishes are highly seasonal, though she singled out one particular preparation from last summer. For that filet, Alter "brushed with ramp-kimchi tare and served alongside a medley of grilled Padron peppers, thinly sliced and golden roasted potatoes and roasted eggplant."
Alter also serves Flannery Beef's Jorge cut for special guests. She says, "When I run the Jorge cut I sear it quickly in a pan with its own fat and aromatics and then I slow cook it in and out of the oven. Once it is rested I cut perfect little pieces as my entree course and jus tableside." 
In 2021, Alter also ran a Nightburger pop-up inside Nightbird. "We ran it alongside cooking for the unhoused and our Nightbird tasting menu at night," she says. "It actually got best burger in the San Francisco Chronicle, and we used Flannery's ground beef for our double patty smashed burger."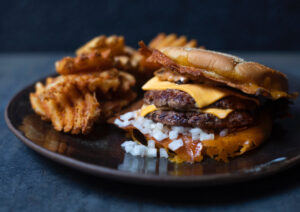 Alter recently explained her feelings on Flannery Beef and provided some helpful steak tips.
How did you decide to feature Flannery Beef?
Flannery is the sole American beef company I work with. I love the family and the quality.  I really don't know any product that is better. 
What makes Flannery Beef such a good fit for Nightbird? 
They have the same ideals, standards and morals as I do. They stand behind what they sell.  They are good people and go above and beyond, whether that is personally delivering beef to me when I forget to order on a Friday (thanks Bryan!) or answering ridiculous questions I have. They come in and support my business, and I couldn't ask for better people and product to work with.
What are the first three words that come to mind when you think of Flannery Beef?
Quality, Delicious, Family
What's your favorite steak to eat and why? Also, which drink are you pairing with it?
I love the Jorge cut. I like to cook it in and out of the oven, over a period of about an hour and a half, so it is perfectly cooked through. I normally drink Champagne or gin, but will definitely pull out a quality Barolo when I cook the Jorge.
What are some quick tips for nailing a perfect steak at home?
Don't be scared, but room temp meat is pretty important to get a consistent cook.
I only season with salt because I feel pepper burns when you place it on heat, so I will crack pepper after you cook it on meat.
Resting is VERY important. If you cut into a steak that just got out of the pan all the juices will come out and you could get a dry piece of meat.