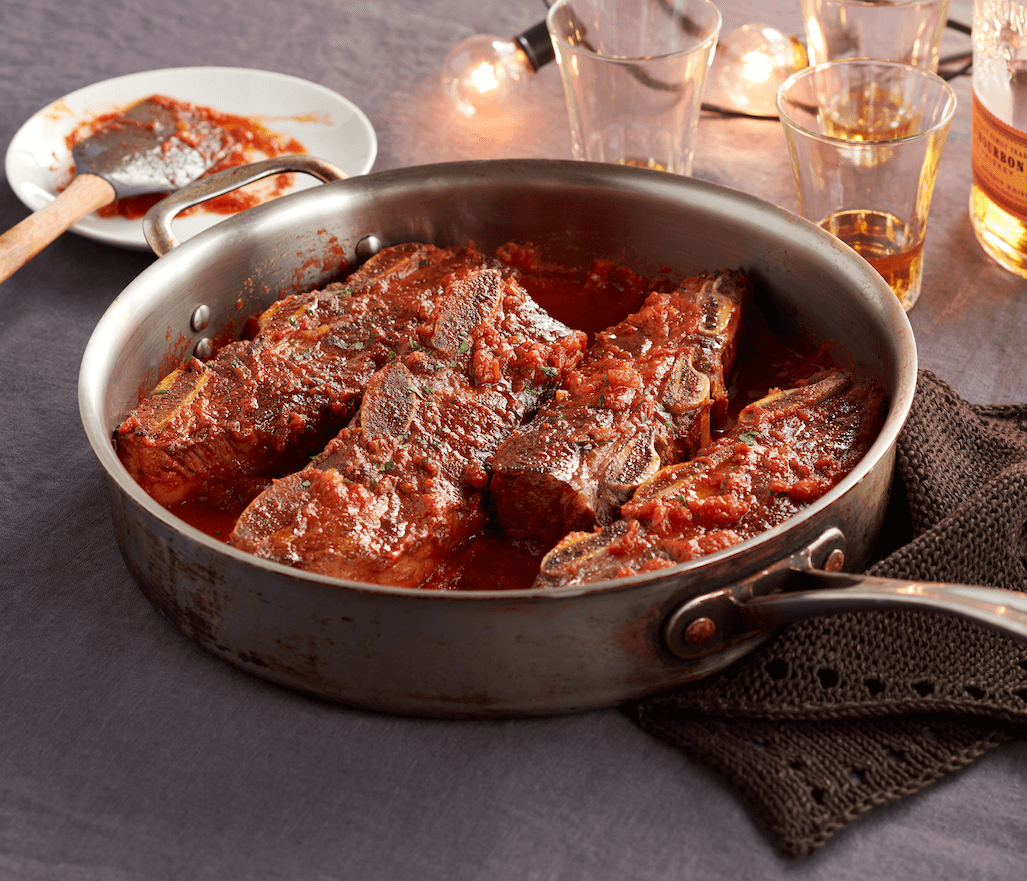 As the autumn leaves start to fall, there's nothing quite like the allure of braised short ribs in a decadent tomato sauce. Cooked with rich flavors and fragrant herbs, these short ribs pair perfectly with your favorite pasta, resulting in a mouthwatering meal that's both rustic and elegant.
Braised Short Ribs
3 Pounds Short Ribs (we used flanken style here)
1 tablespoon salt
1 tablespoon pepper
1 tablespoon olive oil
2 carrots diced
1/2 onion diced
6 cloves garlic minced or sliced
2 oz tomato paste
1/2 – 1 cup dry red wine or beef stock
1 15 oz can tomatoes crushed
2 bay leafs
1-2 Tablespoon fresh thyme
Grated parmigiano reggiano for finishing
Preheat oven to 350 degrees fahrenheit.
Pat short ribs dry and season with salt and pepper. Heat pan, add olive oil and short ribs and sear on all sides. Work in batches if needed to not overcrowd the pan.
Set the short ribs aside and turn heat down to medium-low. Add carrots and onions and saute until soft, about 5-7 minutes, then add garlic and cook for another minute until fragrant. Next, add tomato paste and continue stirring until it starts to caramelize, about 2 minutes.
Turn heat up to medium, add the wine and cook for a minute. Then add the tomatoes, thyme, bay leafs and bring to a simmer. Add the short ribs back to the pan and cook in the oven for about 2 to 2 1/2 hours, or until tender.
Top with fresh parmigiano reggiano and serve with your choice of pasta!